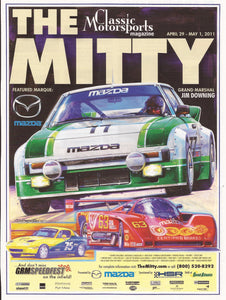 Poster.
Price: $80
Size 18x24
This was the event poster for the 2011 The Mitty at Road Atlanta and that year Mazda was the featured marque. 
Not framed.
Free Shipping Continental USA.
Other we ship by FedEx or United States Postal Service Guaranteed. Please, request a quote.
Original painting is available. Please, see the Originals-Automobile Section.