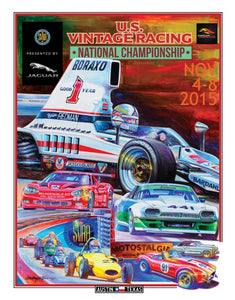 Poster.
Price: $80
Size: 22x28
This collage was the poster for the 2015 SVRA vintage event at the Circuit of the Americas. The main image features Brian Redman and the Boraxo-Lola F5000.
Not framed.
Original art was sold.
Free Shipping Continental USA.
Other we ship by FedEx or United States Postal Service Guaranteed. Please, request a quote.